Hemat Lebih Banyak di XBOX Super Sale!

Game Favorit Sale Up to 85% off!
Temukan banyak event sale di XBOX Store mulai dari Super Saver, Activision Blizzard, Publisher Spotlight, dan banyak lagi! Download game terpanas seperti Call of Duty MW II, A Plague Tale Requiem, Red Dead Redemption II, Assassin's Creed Valhalla, dan banyak lagi dengan potongan sampai 85%! Ayo isi saldo XBOX / Microsoft-mu menggunakan XBOX Gift Card Instant dan Resmi dari Digicodes.net dan kita simak judul game apa saja yang harus kamu download di minggu ini!
Kita mulai dengan game terbaik dalam Activision Blizzard Sale yang meliputi COD MWII, COD BO Cold War, dan Crash Bandicoot N Sane Trilogy!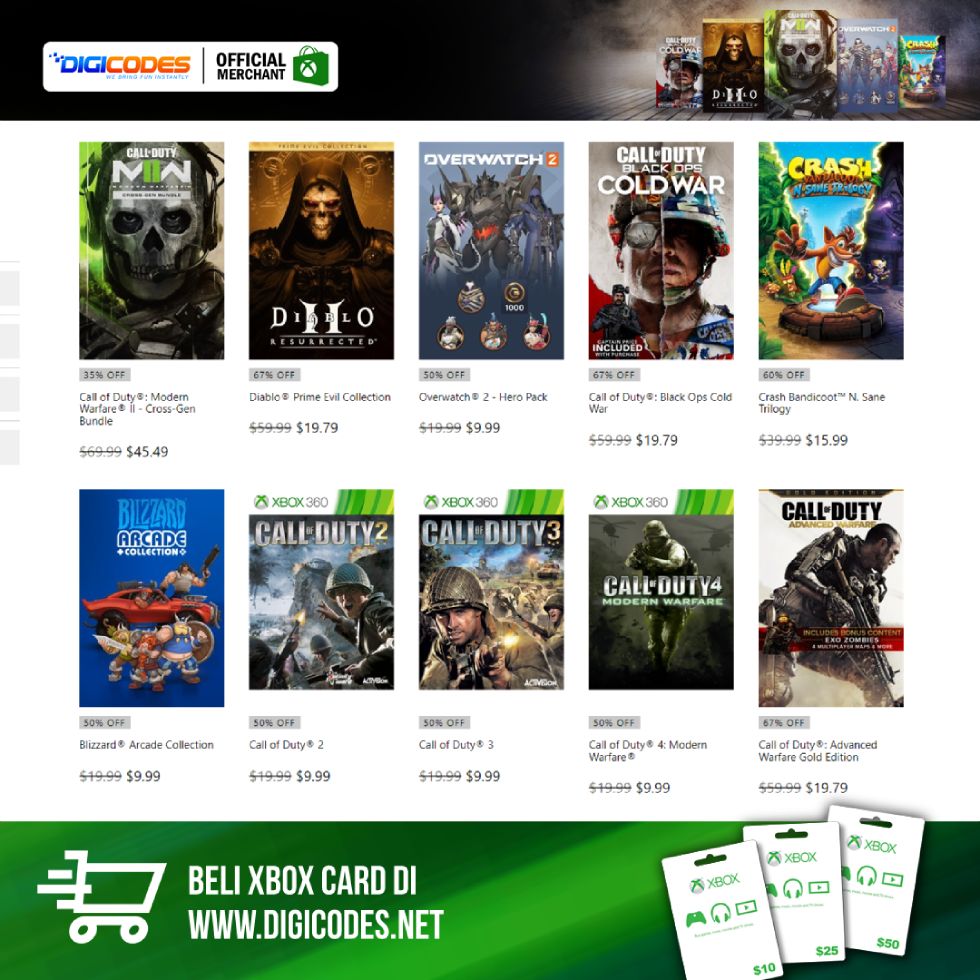 Dilanjutkan dengan game super sale, Red Dead Redemotion II, DB Xenoverse 2, Ghot Recon Breakpoint, dan ACE COMBAT 7!
Jangan lewatkan juga koleksi Assassin's Creed yang muncul lagi di minggu ini!
Game seru yang juga tidak boleh kamu lewatkan di minggu ini meliputi CrossCode, A Plageu Tale Requiem, The Outer Worlds, dan WWI ISONZO!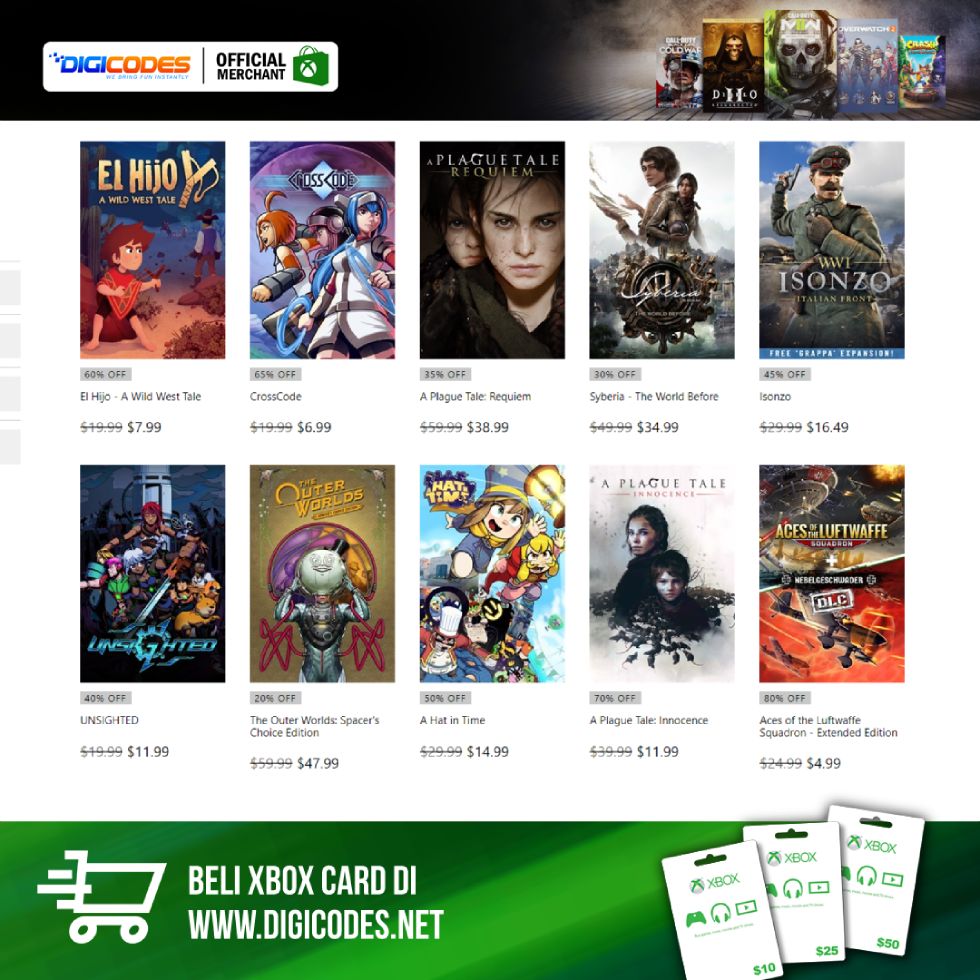 Demikianlah judul game terbaik dari XBOX Sale minggu ini! Ingin menemukan lebih banyak judul sale nya?  Ayo kunjungi halaman XBOX Sale untuk menemukan game-game favoritmu karena masih ada banyak judul yang sayang untuk dilewatkan! Ayo langsung isi saldo XBOX / Microsot menggunakan XBOX Gift Card dan mulailah berburu game XBOX terbaik langsung dari XBOX Store. Klik di sini untuk melihat list game dari XBOX Sale
Mau beli game di XBOX Store? Isi dulu saldo XBOX kamu dengan XBOX Gift Card Instant dan Resmi dari Digicodes.net