Deep Silver Sale up to 80% off di Steam Store | 13 Oktober 2017
Koleksi Game Deep Silver Favoritmu Sekarang Juga!
Akhiri minggu yang melelahkan dengan discount dahsyat dari Steam Store! Kali ini kamu bisa menikmati Deep Silver sale dengan potongan harga sampai 80%. Temukan berbagai judul Deep Silver paling populer mulai dari Saints Row sampai Agent of Mayhem yang masih baru dan segar.
Dapatkan judul berikut pada sale minggu ini – Klik pada gambar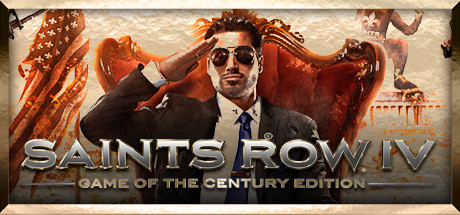 Kunjungi halaman sale Deep Silver langsung dari Steam Store untuk melihat list game sale lengkapnya sekarang juga!
Tidak hanya discount dahsyat, di minggu ini kamu juga bisa mendapatkan berbagai game baru yang seru mulai dari Middle-earth: Shadow of War sampai The Evil Within 2. Ayo serbu Steam Store sekarang dan nikmati berbagai gamenya!
Middle-earth: Shadow of War
Masuk ke area lawan dan bentuk pasukanmu sendiri untuk menaklukan benteng-benteng dan menguasai Mordor dari dalam. Rasakan sendiri bagaimana sistem nemesis dapat menciptakan kisah personal yang unik antar tiap karakter baik pasukan kawan atau lawan, dan hadapilah kekuatan penuh dari Dark Lord Sauron dan Ringwraiths nya di dalam kisah baru nan epic dalam Middle-earth: Shadow of War.
The Evil Within 2
Datang dari Shinji Mikami, The Evil Within 2 adalah evolusi terbaru game horror. Detektif Sebastian Castellanos telah kehilangan segalanya, tetapi saat dirinya mendapat kesempatan untuk menyelamatkan putrinya, dia harus sekali lagi masuk ke dalam dunia STEM yang mengerikan. Ancaman menakutkan hadir mengintai di setiap sudut dunia yang terus berubah. Apakah Sebastian akan menghadapi kekuatan gelap di sekitarnya dengan senjata dan perangkap atau dia akan menyusup dalam kegelapan untuk menyelamatkan diri. Temukan kisahnya hanya di The Evil Within 2.
A Hat in Time
Jangan biarkan imutnya penampilan game ini mengecohmu. Game top seller di minggu ini mengisahkan petualangan 3D super imut tentang dua orang gadis yang membuat topi dengan kekuatan dahsyat. Jelajahi dunia super luas dengan bebas dan kumpulkan Time Pieces untuk membuka area yang kebih seru lagi!
Dapatkan Game Digital Terbaru dari Steam store – Klik pada gambar
Kunjungi New Release dari Steam store : KLIK DI SINI
Kunjungi Special deal dari Steam store : KLIK DI SINI
Kunjungi Weeklong deal dari Steam store : KLIK DI SINI
Mau belanja di Steam Store? Isi dulu saldo Steam wallet kamu dengan Steam Wallet dari digicodes.net – KLIK DI SINI

Dengan sistem AutoCodes yang super Instant dari Digicodes.net, Kamu dapat menerima kode digital yang Kamu pesan secara Instant melalui email.
Penasaran? Baca info selengkapnya di sini!